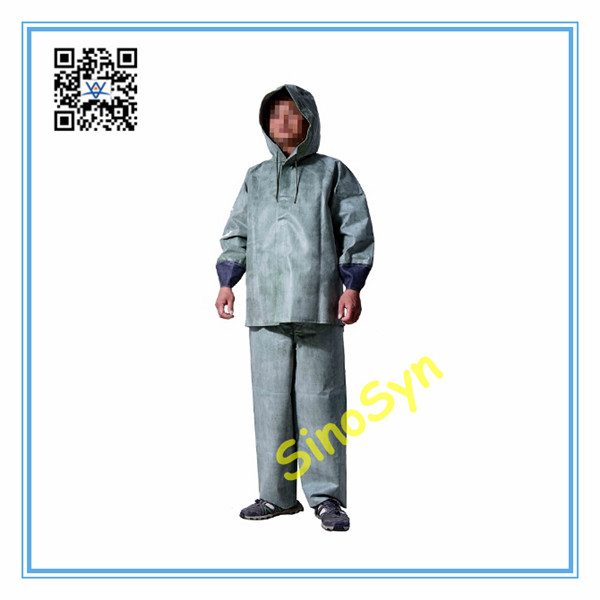 BASIC INFO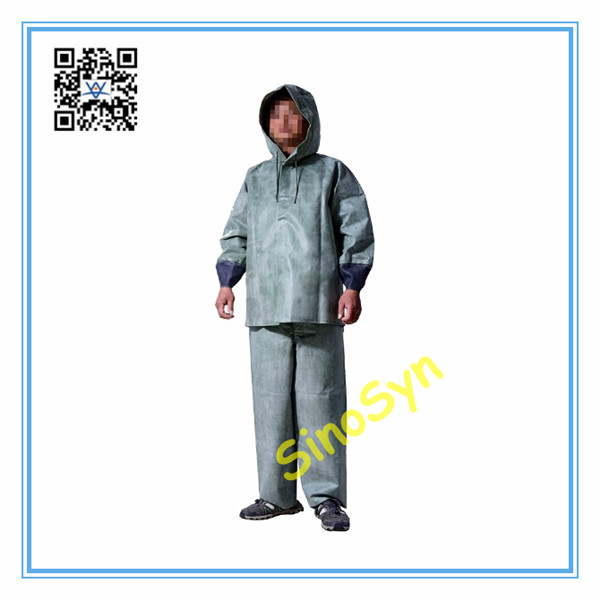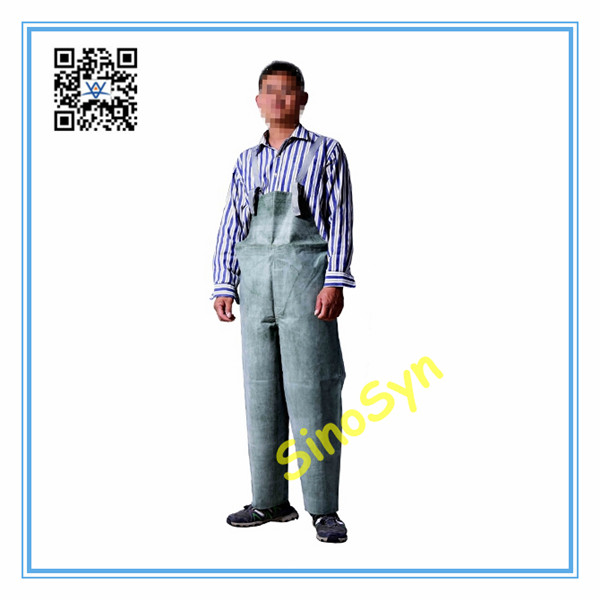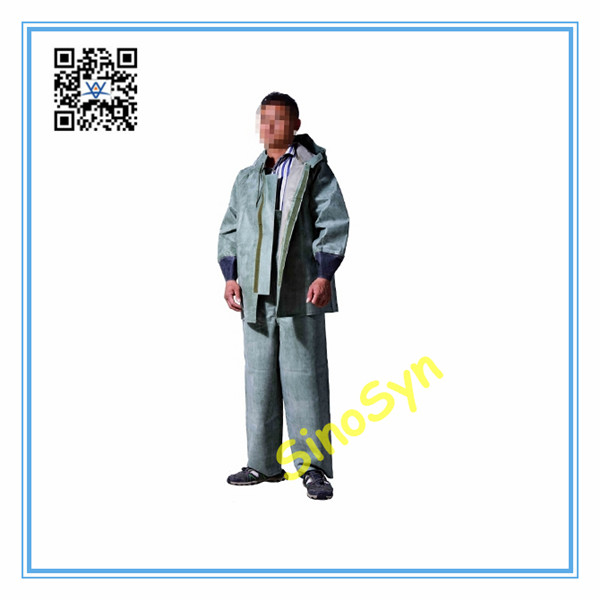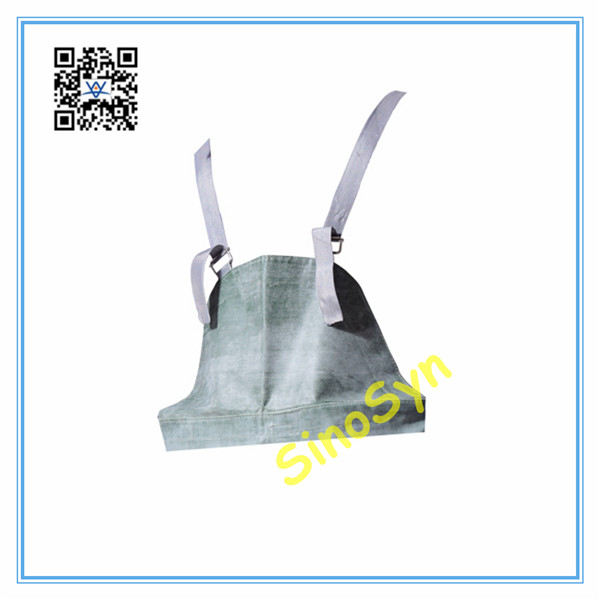 FQ1711 Double Rubber Multifunctional Chemical Protective Split Suit 48dmm Gray Green
P/N: FQ1711
Material: Double Rubber
Color: Gray Green
Size: XL,XXL,XXXL,XXXXL
Weight: 2.42kg.
Stock: Yes
Package: 1 unit/plastic bag; 10bag/carton (66*40*21.5cm3)
Features:
--Brand new and high quality;
--More durable, long service life;
--overalls, button coat, easy to wear and take off;
--Convenient to use and continuous use;
--Waterproof, rain proof, dust resistance, cool proof
--Comfortable, breathable, light.
--Double Rubber coating, Waterproof and oil-proof, acid-proof, cold-proof, anti-static, durable, etc..
Applications: Underground tunnel,Machinery manufacturing, electroplating industry, petrochemical, stone processing, aquaculture, fishing, food processing, Spray paint, forest areas, field operations or where need to resist water.
For large quantity, please contact for competitive price. And we accept for custom-made.